Making Memories

One Cruise at a Time

Upcoming Holiday Events:


Follow Us!
Join the Captain's Club:
Enter your email address for free updates on special events and exclusive club member discounts!
Redeem Groupon Tickets
Click the icon to book your cruise.


See what our customers are saying about The Fort Myers Princess:

Map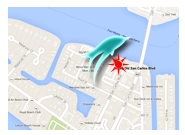 Location
The Fort Myers Princess is located at 645 Old San Carlos Blvd. on Fort Myers Beach, under the skyway bridge  behind "Nervous Nellie's," adjacent to the "Marina Village Resort Condominium" dock.
Click here for details and parking information.
Before or after your cruise,
the fun continues at Nervous Nellie's!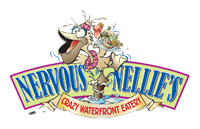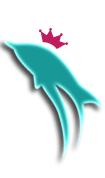 FAQ about Private Cruises & Weddings
How do we begin process on booking a private party?
Use our contact form and tell us about the Special Event / Private party you want to host.  The more you can describe yourself, your function, your needs, and your budget, the more easily we can provide you a package with accurate pricing. After browsing our site, please fill out our contact form and we will promptly give you a call and email you back with specific pricing information. If you need immediate assistance, please call 239-322-7323
How much does it cost to charter the Fort Myers Princess?
We will email you specific pricing and menu options based on the information you provide. Charter fees are based on passengers/guest count and number of cruise hours. Normally, for a private charter, there is a fee to rent the boat (anywhere from $500 to $5,000) plus food menu and bar options. There is, of course, a service charge and sales tax. NO BROKER FEES!
All inclusive prices?
Sometimes, we will combine the entire price all in one. Package deals are available. Sweet 16th, Weddings, Rehearsal Dinners, Holiday Parties, and Corporate Events are priced differently. Please use our contact form. Sweet 16th Birthday parties will require an additional $400 security deposit for any damage to the Fort Myers Princess.
How do I reserve and secure a date?
First, tell us which dates you're looking for. If you have a total budget or a budget per person, we can direct you more easily. We check the availability so we can put a hold on a date for you. A hold ensures that if someone else wants that date, you have the first right of refusal. To secure a date, we send you a contract to sign and require a deposit between $500 and $1.000. Balances are due to be paid in full 30 days before your charter.
How much per person, approximately?
This really depends on your menu selections and bar options. Please review our online menus, then fill out our contact form with your peferred menu selections for an exact quote on a private party.
We booked the Fort Myers Princess. Now what ?
Captain Gene will be just a phone call or email away to answer any questions or concerns. We will need your final guest count, menu selection ,and final payment 30 days prior to your event. After a discussion with you, our party coordinator will provide you with a detailed itinerary of your event. Once you approve this itinerary, we will forward it to our vendors and crew members – who will then follow it to the minute during your private event.
How long does a private charter last?
Private parties are generally three hours, but can be customized (two to four hours) to your needs. We give you 30 min to board your guests prior to sailing time and 15 min to disembark. Wedding ceremonies and receptions typically run four hours. Private Dinner Cruises and Holiday Parties normally run three hours.
What number should I call for information and to make reservations?
Please call Captain Gene at 239-322-7323, or the Office at 239-765-8500
How far in advance should I make reservations?
You are competing with every bride who wants her wedding on a Saturday night. If you're planning for a large group, call us as soon as possible. A few months will make it easier to accommodate all of your preferences but you never know what's available until you call. We have planned weddings in 10 days, but why add that stress to your big day?
What kind of food is served?
Please review our online food and beverage menus. With advance notice, we can accommodate requests for kosher meals, and we can arrange special meals for guests with allergies. Other specialty menus are available such as Sushi, Thai, Barbecue, etc.
Can I bring my own caterer?
We can provide excellent catering. However, we sometimes allow our clients to cater their own event. There are additional fees and restrictions involved.
Can I bring my own alcohol (BYOB)?
No. Because of Florida state liquor license laws, NO dinner tour boat will allow you to bring your own alcohol. The Fort Myers Princess provides a full service bar aboard all private or public cruises. Open Bar options are available for all private parties. NO Coolers are allowed aboard
Do you have DJ Entertainment, Flowers, Photographer, tour guide, etc?
For parties, weddings, and events – this is a one-stop shopping center. We can provide in-house DJs and can recommend other excellent entertainment options. We also have our own in-house audio and lighting systems  throughout the vessel. We would prefer to use our venders, since we have long-running relationships with them to ensure your event runs smoothly. Also, if you're having out-of-town guests, we can recommend local hotels.
Is parking available at the Fort Myers Princess dock?
Yes. Please see our Directions page for more information on where to park and parking fees.
How early should I arrive for my cruise?
We generally start boarding your guests 30 minutes prior to the sailing time, unless prior arrangements have been made for special catering and florists. If you are using outside vendors, your specific arrangements must be approved in advance by Captain Gene, and all restrictions and requirements must be met.
Do you sail in foul weather?
Absolutely! The Princess is fully enclosed and climate-controlled for your comfort. We sail rain or shine, year round.
Will I get seasick?
It's unlikely. The Princess operates in calm water. What's more, the Princess is large and very stable, so in most cases, you can hardly tell that we're moving.
What is your smoking policy?
Smoking is not allowed in the dining room areas of the Princess. If the client has approved smoking for his or her guests, then smoking will be permitted on the LOWER outer bow (front) deck ONLY.
For more general frequently asked questions, please check our FAQ page.