Making Memories

One Cruise at a Time

Upcoming Holiday Events:


Follow Us!
Join the Captain's Club:
Enter your email address for free updates on special events and exclusive club member discounts!
Redeem Groupon Tickets
Reviews:

Map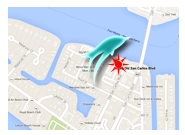 Location
We are located at 645 Old San Carlos Blvd. on Fort Myers Beach, under the skyway bridge  behind "Nervous Nellie's," adjacent to the "Marina Village Resort Condominium" dock.
Click here for details and parking information.
Before or after your cruise,
the fun continues at Nervous Nellie's!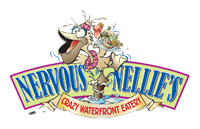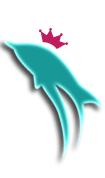 Frequently Asked Questions
What do I need to bring on the cruise?
Sunscreen, camera/video camera (extra battery), hats, light colored clothing is best ,cash or credit cards, light jacket/sweater, sunglasses, small compact umbrella (rainy season only) and a fun attitude for a great time.
Do I need to print out my online tickets or check in at office?
There is no need to print out your tickets or to check in at the ticket window. The Fort Myers Princess staff will check in all passengers beginning 30 minutes prior to sailing at the dockside boarding gate. Look for signs dockside.
Do I have to pay for parking?
Yes, there is a parking charge per vehicle in the parking lot adjacent to our location. The charge varies, but is usually $10 for all-day parking. On holidays and / or during special events, charges may increase.
Am I able to bring small children on the Fort Myers Princess?
Passengers are permitted to bring their children aboard the Fort Myers Princess, as both our Dolphin Tours and Sunset Party Cruises are family friendly. Children between the ages of 3-12 years old will be charged the child ticket price and children under the age of 2 years old can sail ffree of charge.
Are there restrooms aboard the Fort Myers Princess?
Yes, there are clean and separate Men's and Ladies restrooms for our passengers to use while on board.
Do you have a restroom dockside?
Nervous Nellie's has graciously offered our passengers the use of their restrooms prior to boarding. Please check out their extensive menu along with daily food and drinks specials.
Do my guests need Dramamine?
Well, not because of our tours/cruise. The Fort Myers Princess cruises on calm waters of Matanzas Pass and Gulf of Mexico, so "seasickness" is very rarely a problem.
Can I purchase tickets prior to tour when I arrive dockside?
We provide bookings online or by telephone or at our dockside office. It is recommended you pre-book your tour online to avoid disappointment, as many of the tours are popular and can be sold out early. There is NO need to print up your tickets.
Do you offer discounts?
We do offer discounts for groups of 30 passengers or more on our public tours.
Can we make speeches or announcements?
Certainly! The Fort Myers Princess is a great place to hold your event, and we can help you coordinate whatever you need to have your speech or announcement come off without a hitch. Announcements like Birthday and Anniversaries on public cruises can be arranged by speaking with the Captain or Bartender. Groups requiring longer programs or seminars can be accommodated with additional time at the dock prior to, or at the conclusion of the actual public cruise. If you choose a private charter, the ship is yours, without need to consider other guests.
Can we bring our own alcohol?
NO. Unfortunately, Florida state law prohibits the Fort Myers Princess from allowing you to bring your own beverages on board.
Can you accommodate passengers in wheelchairs?
Wheelchair facilities are available for some services. However, passengers in a wheelchair can only be accommodated on tours if they can get on and off the vessel on their own. The wheelchair must be foldable.
If weather conditions are bad and I am booked to go on a cruise what should I do?
Call our Office at 239-765-8500 1.5 hours prior to your boarding time. Scattered rain is not a reason to cancel a cruise. The Captain will cancel the trip due to safety reasons only. If the captain cancels the cruise you are booked for, you will receive a phone call from the office staff stating that your trip has been cancelled and will be given the option to rebook at a convenient time. If your schedule does not allow you to rebook your cancelled cruise, the Captain will issue a full refund.  If we sail and you decide not to show up, you will NOT be issued a REFUND.
Cancellation Policy – What are the cancellation rules for reservations?
For most cruise bookings, there are no refunds. If you have made a reservation, this information is located on the Reservation Receipt that you received via email immediately after you placed your order. The cancellation policy is also displayed on the Order Form, and you were required to approve the Terms before your order could be processed. If you placed the order by telephone, the Reservations Agent advised you of the cancellation policy before your order was accepted. If the cancellation policy for a specific activity varies from the standard policy, this will be explained under the heading "Cancellation Form/Policy" on the appropriate page on the website.

Charter Cancellation Form PDF Format
Ticket Cancellation Form PDF Format