Making Memories

One Cruise at a Time

Upcoming Holiday Events:


Follow Us!
Join the Captain's Club:
Enter your email address for free updates on special events and exclusive club member discounts!
Redeem Groupon Tickets
Reviews:

Map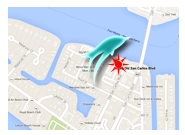 Location
We are located at 645 Old San Carlos Blvd. on Fort Myers Beach, under the skyway bridge  behind "Nervous Nellie's," adjacent to the "Marina Village Resort Condominium" dock.
Click here for details and parking information.
Before or after your cruise,
the fun continues at Nervous Nellie's!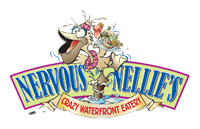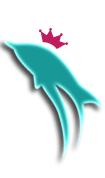 Weddings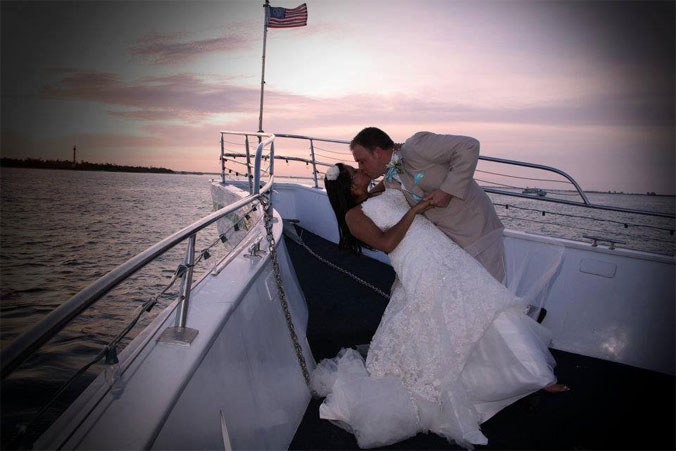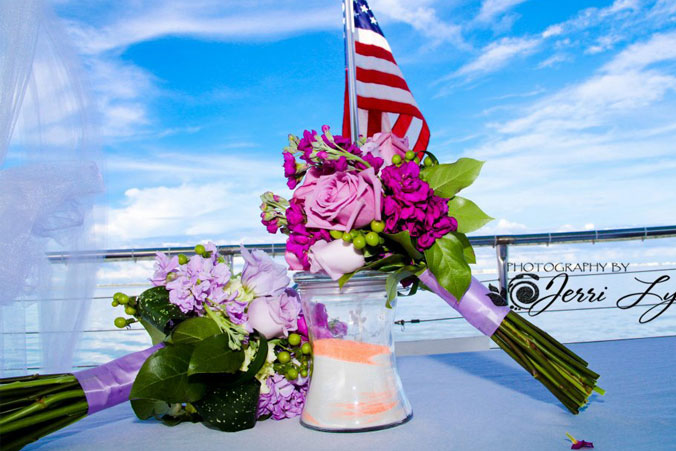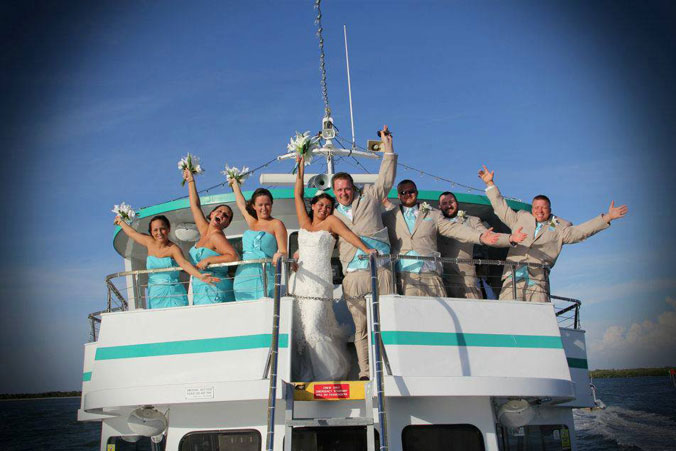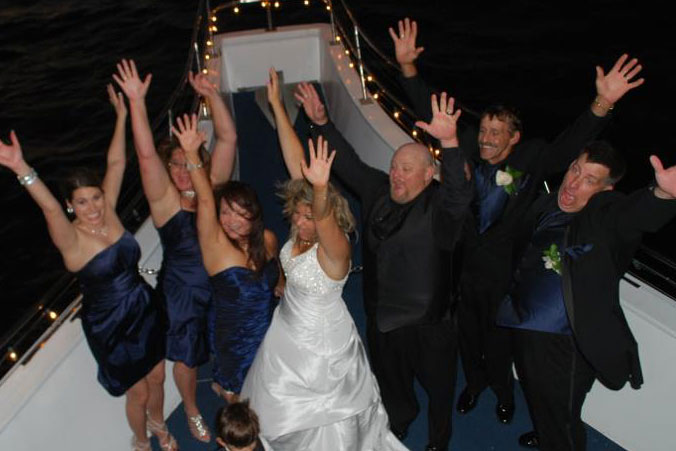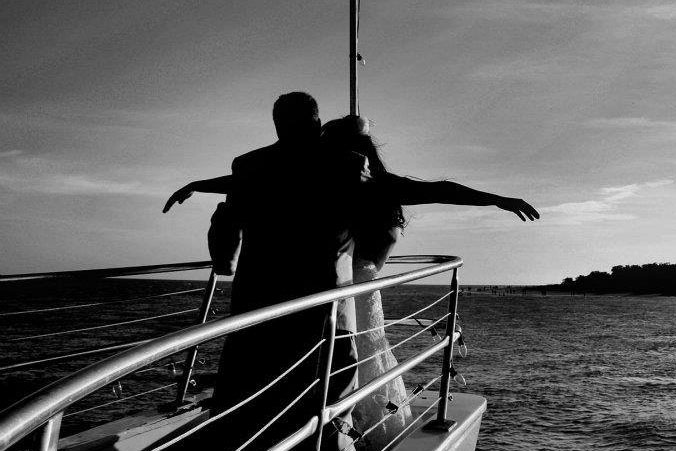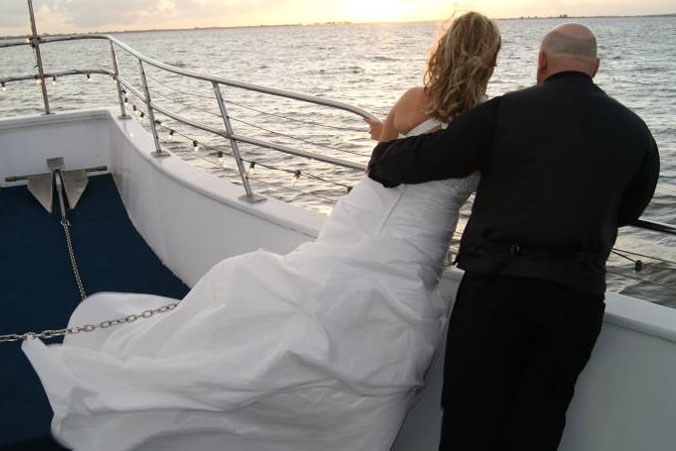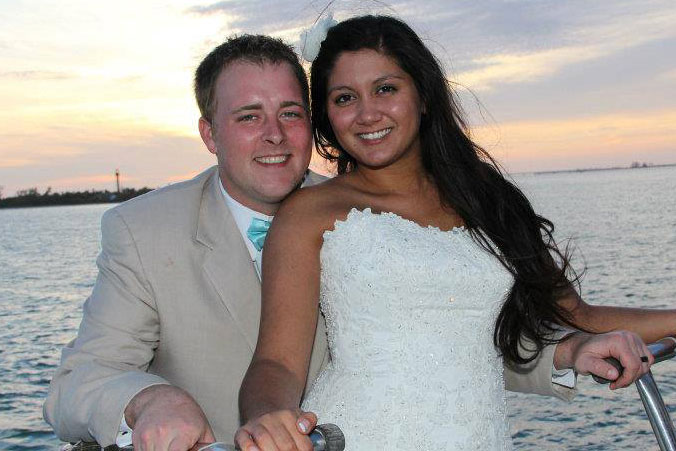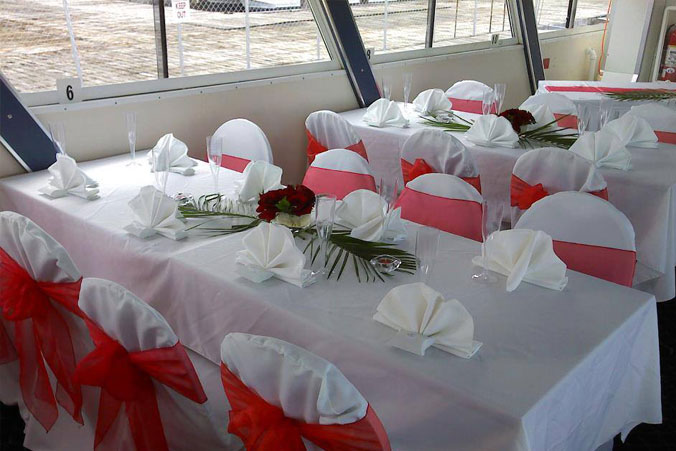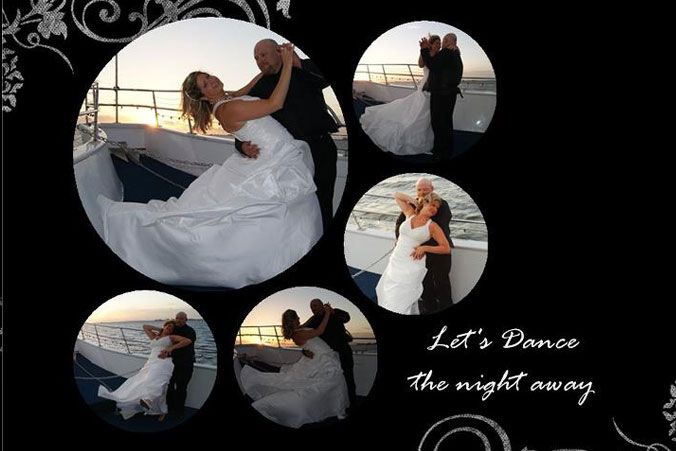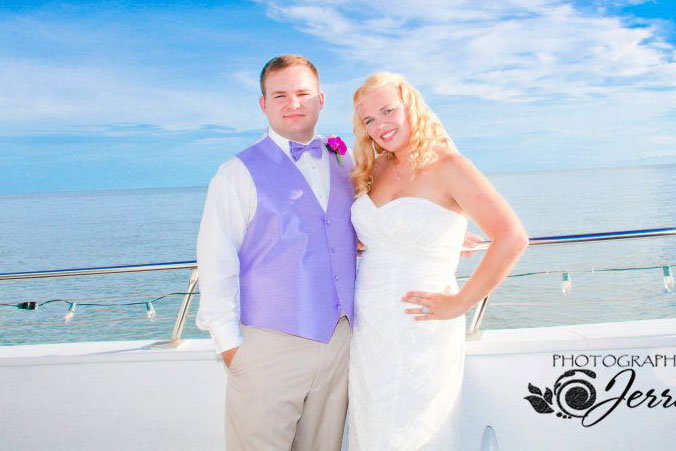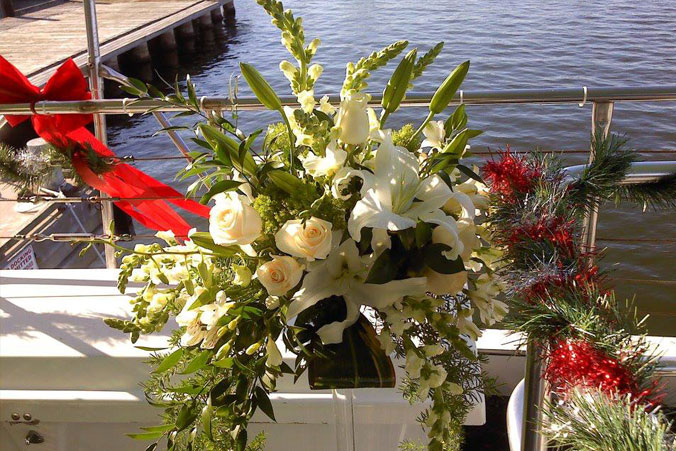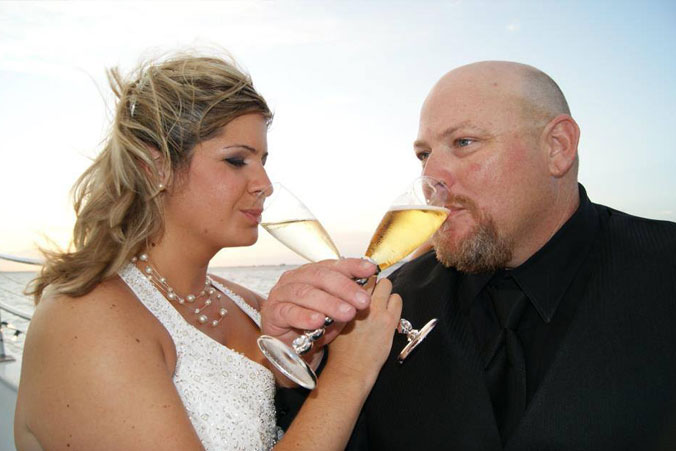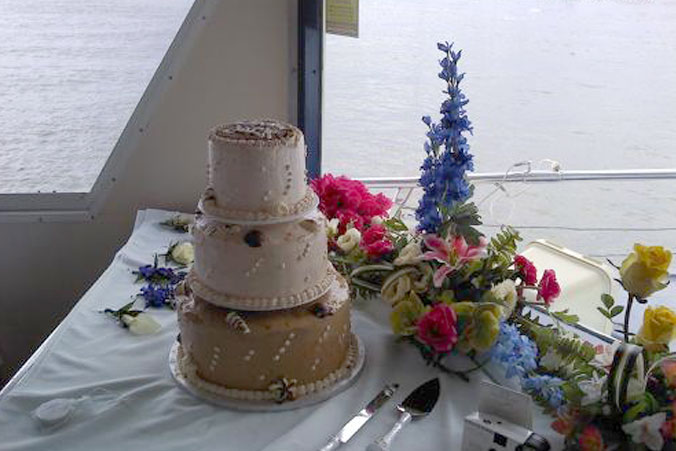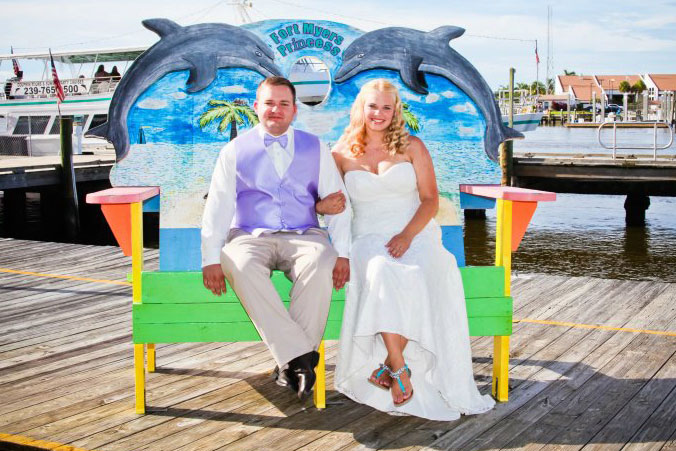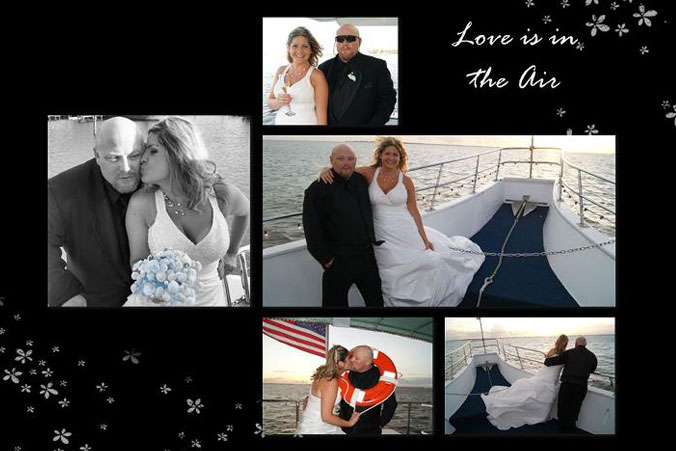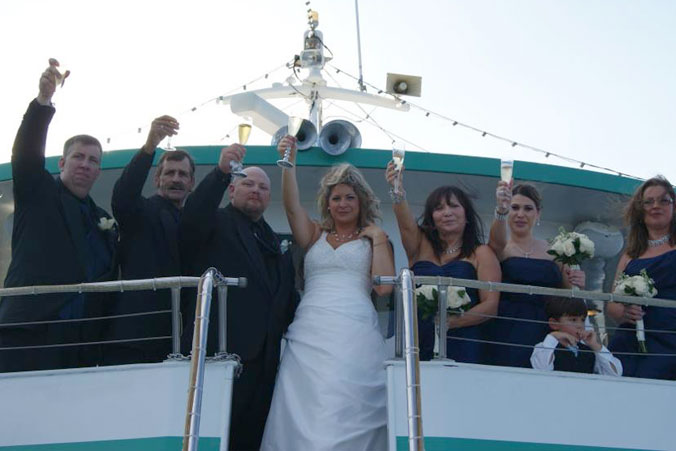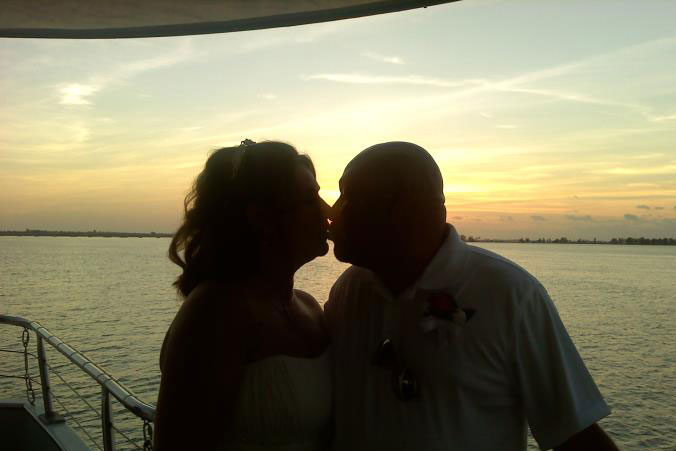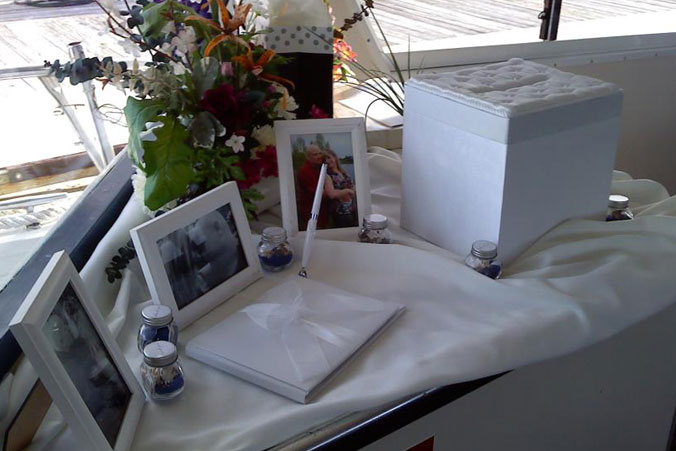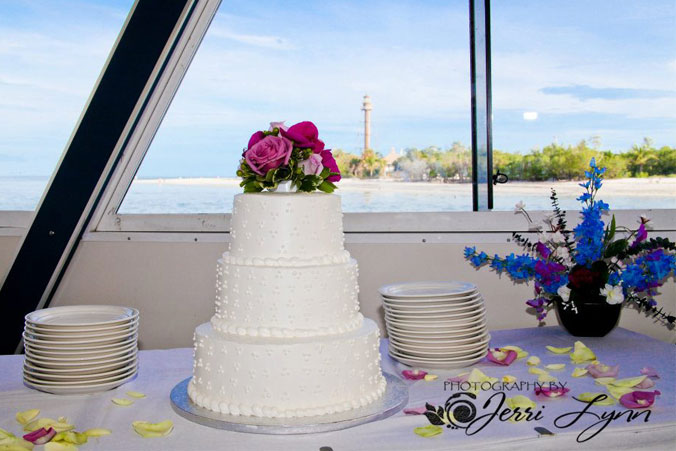 Congratulations on your engagement and thanks for considering the Fort Myers Princess for your once-in-a-lifetime event! We believe you will not find a better, more picturesque or more memorable location for your wedding. And you can rest assured that your ceremony and/or party will go off without a hitch because we've done this many times before!
Imagine cruising the beautiful, crystal-clear waters of Southwest Florida as you promise to love, honor and cherish your partner for the rest of your life. Imagine the backdrop of a legendary Southwest Florida sunset for those perfect wedding photos!
Please visit our contact page, or call one of our wedding coordinators at 239-765-8500 for additional information on food and beverage options and pricing. The Fort Myers Princess staff and crew will do whatever they can to help make your wedding a memorable one. Call today!

About The Fort Myers Princess
The Fort Myers Princess is a modern, 75-ft., double-deck tour boat. The vessel is USCG certified to carry up to 149 passengers. There are seats for 70 passengers on our enclosed climate-controlled lower deck for a luxurious dining experience – either plated or buffet. If you prefer a cocktail party, we can accommodate 130 passengers on both our open-air upper deck which is partially covered by a canopy, and our carpeted and enclosed lower deck. The Fort Myers Princess open-bow area is a great place to see the occasional dolphin playing in our bow wake. Separate men and women's restroom facilities. Full service cocktail bar with caterer-friendly galley area with warming ovens and preparation area.
Specifications
| | |
| --- | --- |
| Length Overall: | 75' |
| Beam: | 22' |
| Draft: | 5' 0" |
| Cruising Speed: | 9 Knots |
| USCG Capacity: | 149 Passengers |
| Maximum Seating for Plated Dinner: | 50 Passengers |
| Maximum Seating for Buffet Dinner: | 70 Passengers |
| Maximum Capacity for Hors d'oeuvres Cocktail Party: | 130 Passengers |